King Cole Bar in NYC
The world-famous King Cole Bar is one of Manhattan's most prestigious addresses. For decades, this hotel bar has been delighting patrons, including Salvador Dali, Marilyn Monroe, Joe DiMaggio, Babe Paley and John Lennon, and has been featured in several movies including The Devil Wears Prada, Hannah and her Sisters, Radio Days and The First Wives' Club.
CUISINE | International
ATMOSPHERE | Sophisticated Lounge
DRESS CODE | Smart Casual
SETTING | Modern Glamour
MENUS | Bar Menu
BAR HOURS | Monday – Saturday 11:30AM – 1:00AM; Sunday 12:00PM – 12:00AM
The King Cole Bar has limited availability and therefore tables cannot be reserved. You must be 21 years of age to sit in the bar after 4:00PM. Proper attire required after 4:00PM

SOCIAL | Follow us on Facebook and Twitter for details on our upcoming events.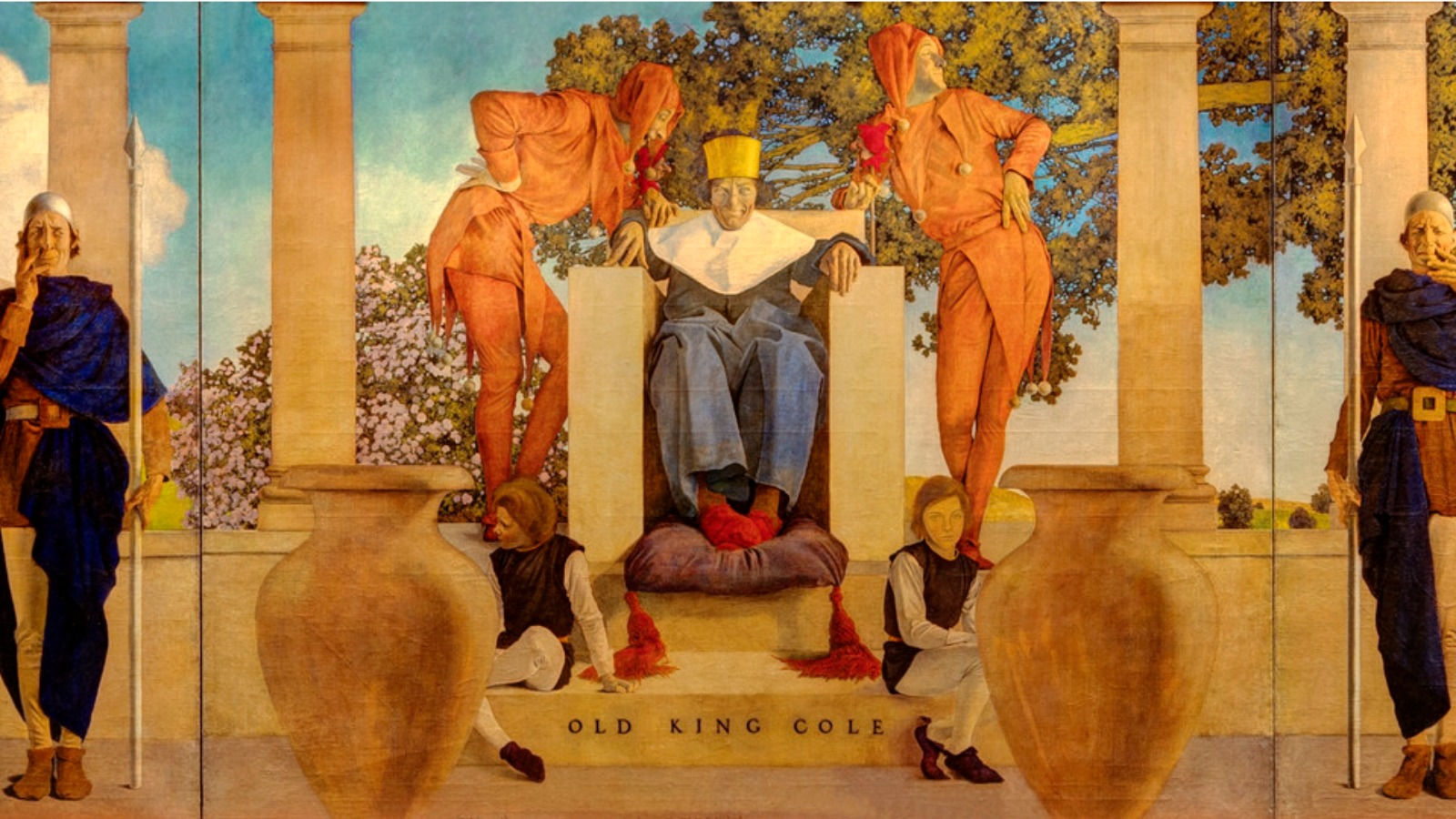 The Old King Cole Mural & Secret
The King Cole Bar is home to the infamous and beloved "Old King Cole" Mural. The puckish mural, painted by Maxfield Parrish in 1906, was commissioned by Colonel John Jacob Astor for his 42nd Street hotel, The Knickerbocker. Hesitant to accept the commission, Parrish finally agreed to paint the mural after being offered the "kingly sum" of $5,000 for his work. However, the Knickerbocker was short-lived and not long after the mural was installed at the 42nd Street location, there were plans to turn the hotel into an office building. After leaving the Knickerbocker, the mural made a few stops throughout NYC before arriving at its home in The St. Regis New York in 1932.
Adored by generations of New Yorkers and hotel patrons worldwide, Old King Cole now looks out on visitors with a restored brilliance, casting a watchful eye over many historic Manhattan events, most notably the birth of the Red Snapper in 1934.
Hidden within the painting is a secret known only by those behind the bar.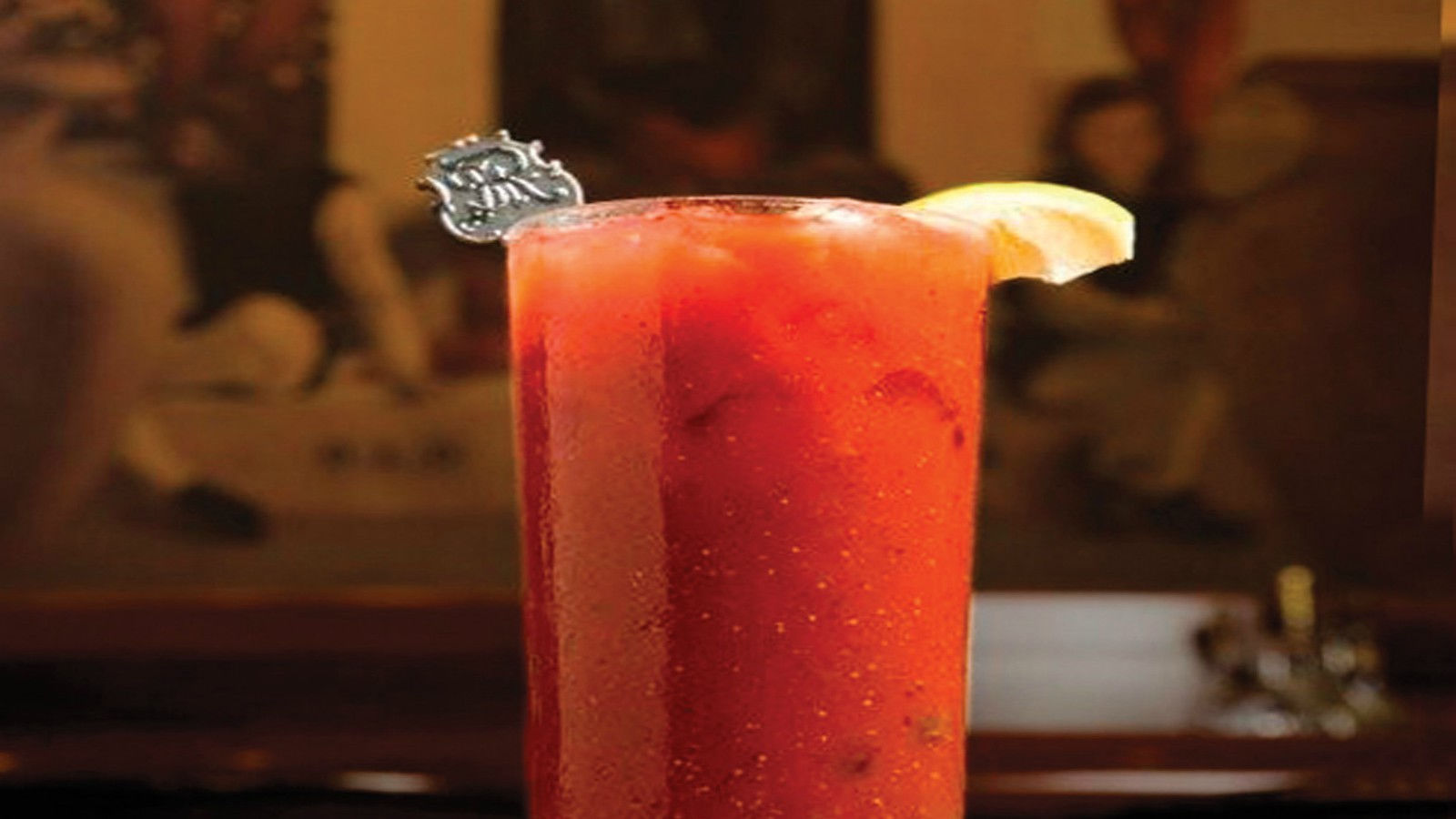 The History of the Red Snapper
The Bloody Mary has been a part of St. Regis history since 1934 when a bartender Fernand Petiot introduced the "Red Snapper," which would later be renamed the Bloody Mary. The famed cocktail was created when Serge Obolensky, a well-known man about town whose penchant for vodka was in keeping with his aristocratic Russian background, asked Petiot to make the vodka cocktail he had in Paris. The formula was spiced up with salt, pepper, lemon and Worcestershire Sauce, but since "Bloody Mary" was deemed too vulgar for the hotel's elegant King Cole Bar, it was rechristened the "Red Snapper." While the name may not have caught on, the spicy drink most certainly did, and over the years it has become the signature cocktail of the King Cole Bar.
In October 2014, the beloved libation celebrated its 80th Anniversary in grand style at The St. Regis New York and around the world.